Why are the top ten companies in the world currently exploring the use of blockchain technology [1] ? The answer is simple. Blockchain technology is helping companies across the globe to prevent payment scams, cut out the use of the middleman and complete transactions in seconds. It's also improving and evolving all the time, greatly increasing the demand for expert blockchain developers.
There are 14 jobs for every blockchain developer [2] in the US alone. If you do not use an efficient and effective process to hire the right blockchain developer for you, your business could fall behind its competitors.
What's a Blockchain Developer and What is His Role??
In order to get the right person for your blockchain development needs; you need to understand what a blockchain developer does. There is no one all-encompassing blockchain developer job description. Their role differs, depending on business needs. However, they are always involved in the development of blockchain systems using blockchain technology.
In simple terms, blockchain technology is a digital platform that allows transactions to be recorded and verified in full view of the blockchain users. A blockchain developer creates the elements that are needed for a successful blockchain system.
Distributed ledgers
Distributed ledgers [3]. allow users to jointly validate information. All data is transparent and there is no need to use a third party, such as a financial institution.
Blockchain developers create distributed ledgers which have a high level of security.
Smart Contracts
Smart contracts [4] allow two individuals, or organizations, to create conditions and payment agreements within the blockchain.
Public Key Cryptography and data structure
Blockchain technology uses public key cryptography, which makes sure that everyone who has access to the blockchain is authorized.
Blockchain developers create this tamper-proof environment, to make sure that the integrity of all transactions is maintained.
Why hiring a good blockchain developer is so important
Hiring a good blockchain developer means that the integrity of your blockchain technology is ensured. The data that is required for all of the transactions that your business is involved with is secure.
The Best Way to Find and Hire a Blockchain Developer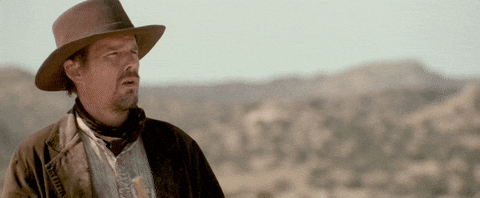 You Need to Know What You Are Looking For
If you need a limo, there's no point in negotiating for a compact car. By the same token, you will be hiring blockchain developer according to his or her capacity. You could get an awesome deal only to find that your new dev can't cut the mustard, and then you're back to square one or worse. On the other hand, getting an utter whizz when all you need is a few basics is clearly a waste of his/her time and your money.
So, before you hire a blockchain developer for your business, think about what you need. Define the project and think about the person you need to hire to get it done. You should consider points such as:
What is the culture of your company?
What are the size and nature of your blockchain requirements (This is the big one)
Why would a great developer want to work with you; innovation, rewards and development opportunities.
If you are a small start-up just getting involved in the blockchain, you may find your needs are best met by outsourcing. If you decide that you need a lot of in-depth knowledge to be involved in several big contracts, recruitment of an in-house dev might be best. You also need to know what type of development you need. Wanting to hire a full-stack blockchain developer is very different from needing the services of an app developer.
The Recruiting Process – Where to Find the Best Blockchain Professionals
The Freelance Blockchain Developer Option
If you decide to hire a freelance blockchain developer; they can be found on general freelancer sites such as Upwork, Fiver, and Toptal. The blockchain is a popular skill on these platforms. It tops the list of the 20 fastest growing skills on Upwork [5]. The hiring process on these sites varies slightly but is straightforward to use, no matter which site you choose. For instance, when hiring through Upwork, you:
Sign-up for an account
Review the shortlist of proposals supplied by Upwork.
Invite prospects to interview online.
Hire the most appropriate person.
It's also possible to use specialized freelance sites for blockchain developers such as Dream, Codementor.io, and Xbtfreelancer.com. Although hiring a freelance blockchain developer should be a simple process, it's usually only the best option for short term projects.
The In-House Blockchain Developer Option
Looking at the long-term, it's a good idea to have a full-time developer for your company; if you are dedicated to developing your blockchain presence. To hire an expert developer, you should:
Visit specialist recruitment sites such as Cryptojobslist.com , blocktribe.com, Beincrypto.com, and  BountyOne. Sites like BountyOne are not solely for recruitment. They allow employers and developers who want to deal in payments using cryptocurrency to connect.
Visit online techs related communities such as those that exist on Reddit and StackExchange. This is a good way of networking with developers who may not even be actively looking for new employment.
Visit events where a lot of developers will be present, such as Blockchain Expo Global. At these events, you can meet developers face to face, and get a feel for what they have to offer.
What are the Required Blockchain Developer Skills?
Most industry professionals are first and foremost looking for individuals that have strong software engineering skills when they recruit a blockchain developer. These skills need to be at an advanced level because blockchain development requires a high level of precision, for security reasons.  The best way to check these skills is to ask for examples of the developer using their programming skills in blockchain development projects.
These are not the only blockchain developer skills that you should be looking for during the recruitment process.
A Hacker Mentality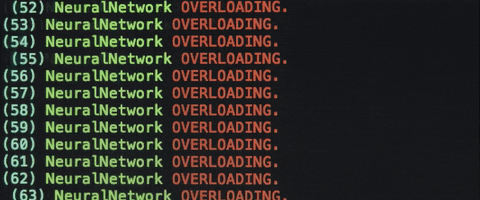 Top class blockchain developers need to be able to think like a hacker in order to make sure that your blockchain is secure from threats. You need to look for a professional who can see a problem and consider it critically and creatively. Ask the developer to explain the previous challenges they have overcome, and examine their mindset, before you hire them.
Computer Science Experience and Qualifications
Blockchain developer certification is scarce, as it's a relatively new field. The most important aspect to consider is that the developer has a background in computer science or engineering, with relevant qualifications in these areas. They should have a strong knowledge of programming languages such as C++ and Python.
Experience in Web Development
You should look for a blockchain developer who has experience of web design; working with at least a selection of HTML, CSS, MongoDB, and NodeJS. A good developer needs to be comfortable in this area.
Experience with Public Key Cryptography
Security is vital to the performance of the blockchain. Public Key Cryptography is used to keep the blockchain secure and make sure only authenticated users can access it. It's important that the developer you hire has the skills required to complete this work.
The Hiring Process – What You Need to Think About
Hiring someone with the right blockchain developer skills for your business is not easy. You need to follow a planned process in order to reach the right decision. You also need to be prepared to offer the right incentives to the best person.
What is the Right Process to Hire a Blockchain Developer?
If you hire a freelancer via a freelancing platform, the process is defined. However, if you use your own recruitment to hire a full-time blockchain developer, you can define the process yourself. Generally, it's a good idea to include certain steps in the process.
Screen resumes to produce a short list of developers who you think would be a good fit.
Include a telephone discussion if you need to reduce the list further.
Invite people on the short list to interview. This should be an opportunity for them to meet the team, to see if they would be a good fit. It should also be an opportunity for them to talk about their skills and experience, and provide evidence if they have it.
You may want to include a coding test but usually, this is not necessary. It's more important that a developer can be creative, and problem solve than it is for them to be able to achieve a good result in a pre-set test.
Making an offer
Once you know who you want to hire, you need to make them the right offer in order to make them want to work for your business.
A blockchain developer's salary is around $95.5K on average. They are highly sought after and command the highest salaries in the developer industry. If you want to hire the best, you need to be prepared for the financial investment. [6] 
Salary is linked to demand and with freelance platforms reporting anything from 700 to 6,000 percent increase in demand for blockchain developers, it's understandable that a good blockchain developer will be able to pick and choose between projects.
It's interesting to see that there's a big difference in blockchain developer salaries between US cities too. A dev in San Francisco or New York will command more on average than one in Atlanta. Then again, if you happen to be a top blockchain developer, you're more likely to seek your fortune in San Francisco than Atlanta.
As for blockchain developer salaries in Europe, only the UK offers a hub with remuneration that's on-par with what blockchain developers can expect to earn in the United States. As with the US, the city you're in makes a difference, with London paying its developers the most.
Switzerland and Australia offer additional islands of progress. Here, interest in blockchain leads employers to pay top salaries to developers, matching the best remuneration the world has to offer.
Do not be surprised if a developer does not want to work normal office hours. They tend to have a flexible outlook on life. They may ask to work odd hours and have more time off and work remotely. It's all about making a compromise, but you need to be flexible if you want the individual as part of your team.
Developers do not like to remain static. If you have a very interesting blockchain project for them to get their teeth into, this may be sufficient to get them to accept your offer. If not, you need to get creative. Think about offering them the chance to use your resources for personal projects or offering to send them to high profile conferences and training events.
How to Retain the Blockchain Professional You Hire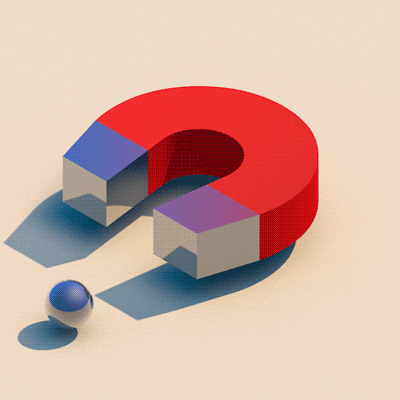 Finally getting the right blockchain developer for your business does not mean you can relax. Do not forget that a good developer will always be in high demand. If you do not do all that you can to keep them on board, you may find that they move elsewhere.
Make sure that you keep abreast of the latest salaries and incentives for blockchain developers so that you provide competitive rates. Be accommodating of personal requests when you can, and encourage external projects as long as they do not interfere with your deadlines. Make sure that the developer has a good environment to work in and is provided with the necessary tools for the job, including the latest technology.
Once you have a developer on board, talk to them frequently, and make sure they are happy working for you. Having these conversations gives you the chance to fix any problems.
What to AVOID When Hiring a Blockchain Developer
We have taken you through the process of hiring a blockchain developer. Here are some things that you should avoid during this process.
Developers who have no evidence of working on projects that have similar requirements to yours.
Developers whose personality will not be a good fit in the business, no matter how talented they are.
Losing out of a special talent because you were not flexible enough.
Trying to do everything in-house if you do not have the financial resources for a full-time blockchain developer. Outsourcing may be best.
Using just one source of recruitment. Spreading your net further helps you find the best person.
Blockchain development is an expanding field, and there are not enough developers to meet the demand right now. Following the right processes helps you to get ahead of the field, in hiring a talented and experienced blockchain developer for your business.
References:
1. Forbes "The 10 Largest Companies in the World are now Exploring Blockchain" https://www.forbes.com/sites/michaeldelcastillo/2018/06/06/the-10-largest-companies-exploring-blockchain/#5d0b68b1343d
2. Tech Crunch "Blockchain Developers are in Demand" https://techcrunch.com/2018/02/14/blockchain-engineers-are-in-demand/
3. IBM "Blockchain Basics – Introduction to Distributed Ledgers"
https://developer.ibm.com/tutorials/cl-blockchain-basics-intro-bluemix-trs/
4. Forbes "Smart Contracts on the Blockchain – can Businesses Reap Benefits?"
https://www.forbes.com/sites/rogeraitken/2017/11/21/smart-contracts-on-the-blockchain-can-businesses-reap-the-benefits/#60f6c07b1074
5. Upwork "Blockchain Tops the List of the 20 Fastest Growing Skills on Upwork for Q1 2018".
https://www.upwork.com/blog/2018/05/fastest-growing-skills-upwork-q1-2018/
6. CNBC "Salaries for blockchain engineers are skyrocketing, now on par with AI experts".
https://www.cnbc.com/2018/10/21/how-much-do-blockchain-engineers-make.html